Community events offer a platform to invest in people. Dedicated to heighten awareness about preventative oral health care and to help our citizens understand the role and importance of the dental professionals. The Indian Dental Association (IDA), as the collective voice of dental health in India, proudly organizes community events from time to time.
Community events provide an opportunity for professionals to network with colleagues, share knowledge and learn the latest techniques. Use our online calendar to plan ahead for our on-going community event. We organize the following events
IDA is relentless in its efforts for driving oral care awareness among children. In November 2010, IDA and Colgate created the Guinness World Records by providing dental check-ups to 66,322 children across multiple locations involving 33 schools in five cities across India. A hat-trick of records was created in 2011, Guinness World Record when around 1,000 school children rinsed simultaneously with a mouthwash at one place.
We at IDA are committed to delivering oral health care education to children across India, as our belief is that "prevention is the key to keep children cavity-free." A network of Child Dental Centres (CDC) have been planned to give specialized dental care aiming for `Caries-free-India' because 70 per cent children suffer from gum diseases and dental decay; while 40% suffer from malocclusion.
The association believes in creating a positive relationship of trust and confidence between a child and the dentist that lasts a lifetime. With this commitment in mind, IDA has entered into a partnership with Colgate. Both organizations are convinced that good oral health is a building block for health and well- being and improved oral health, which begins with Bright Smiles, Bright Futures programme. These are a multi-tiered initiative to promote the importance of oral health through education and prevention. Today, this programme reaches 10 million school children every year. 'Give A Smile' and 'Smile Contest' in collaboration with Colgate are active involvement of IDA with children as India is the youngest country in the world, with a population of 440 million children and another 26 million being added every year.
Mumbai Smiles is an initiative of Indian Dental Association (IDA) and Wrigley's Orbit sugar free chewing to conduct free dental check-ups to raise awareness about the importance of oral health and provide oral health education that a healthy mouth is much more than a great smile. Regular brushing and flossing, a healthy diet and visits to your dentist contribute to a lifetime of talking, eating and smiling.
This 24-hour free dental check-up held in October 2009, had been designed keeping in mind the oral care requirements of citizens who have limited access to dental care. As prevention professionals and dental hygienists help maintain healthy teeth and gums and provide important information on the links between oral health and your total well-being.
The theme of Mumbai Smiles is further reinforced by the Indian government's ambitious plan of 'Oral Health for All by 2020'.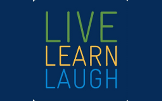 Live. Learn. Laugh. – the FDI World Dental Federation and Unilever Oral Care partnership aims at increasing oral health education and promotion in countries. The partnership enables participating National Dental Associations (NDAs) to implement oral health projects locally.
This partnership has been made possible thanks to the deeply held conviction of both the organizations that good oral care is a building block for health and well-being and improved oral care begins at the grassroots level. Unilever Oral Care and the FDI World Dental Federation both have global reach, enabling Live.Learn.Laugh. to make a difference.
The partnership will fund local oral health projects that are proposed by National Dental Associations (the member organisations of the FDI) and activated with the support of local Unilever companies with whom they work. Live. Learn. Laugh. programme is a powerful example of vitality in action where:
Live : Liberating people from oral health problems to give them freedom to live and enjoy life.
Learn : Educating people about how to look after and improve their own oral health.
Laugh : Making people healthier and happier, free to enjoy life and embrace laughter.
In January, 2006, the Indian Dental Association (IDA), FDI and Unilever's Pepsodent brand became local partners and unveiled this project to drive behavioural change across India. Live. Learn. Laugh. was launched at the 61st National Dental Congress. The programme in collaboration of FDI and Uniliver is implemented by IDA in two phases. The programme started in tribal and rural areas as well as villages of Chhatisgarh, Madhya Pradesh and Tamil Nadu. The idea behind selecting these two states was that Madhya Pradesh and Chhatisgarh have large population in rural areas. Low-income families received oral health education on importance of `tooth-brushing day & night' and free dental screenings as many do not have access to dentist on a regular basis. `Brush day & night' campaign focuses on twice brushing and ultimately contribute to healthy teeth and mouths. A free visual check-up to identify any trouble spots in the mouth was delivered by IDA professionals in mobile dental vans. Free samples of toothpastes and tooth brushes were given by Pepsodent, oral health cards and stickers were also distributed.
Puppets were used to educate children and their parents about the importance of a healthy mouth, simple skit and song along with audio- visual presentations have a lasting impression on the young minds and thus provide better results.
IDA acknowledges that oral health is a fundamental part of general health and well being. Around 80% children in India have dental caries. Oral diseases have even been linked to a range of serious conditions including cardiovascular disease, stroke and bacterial pneumonia. IDA brings to life the commitment of continuing professional education and access to care through these events.