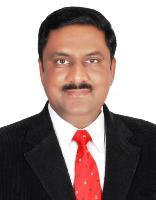 Dr. Puneet Girdhar
President
Dear members,
Welcome to the exciting, redesigned and updated website of the Indian Dental Association. The website designed and developed entirely by drawing upon in-house expertise, is a web-based management module incorporating appropriate changes in content, design and presentation and providing appropriate links for the avid and interested browser to gain more knowledge and information. Needless to say, the website provides comprehensive information on the organization and its activities, besides offering an easy access to its vast database. Being web-based management module, comprehensive information on the numerous oral health programmes aimed at improving oral health in the country as a pre-requisite to improving general health and quality of life is available at the click of a button. All these and many more can be accessed by all concerned using the appropriate password. Development and launching of the IDA Mobile App which can easily be downloaded on any Smartphone is a step in the right direction in keeping with the current trend. It will be very useful for our members on-the-go as all relevant information we need to provide is at their finger tips.
Oral health is integral to overall health and quality of life. Improvement in oral health is an essential condition in our efforts to improve the general health index of the people in the country consistent with our goal. Our focus is on complementing and supplementing the government efforts on universal health coverage to build healthy India to improve quality of life and to facilitate growth.
For a country with as many as over 300 dental colleges annually turning out 25,000 dental professionals, sadly, there is no accurate information of the number of dental healthcare professionals available in the country at a point of time. In the absence of any precise number that can be verified, the actual number indicated often has been an approximation. The web-based software system of online registration and management of dental healthcare professionals accepted as a model by the Ministry of Health and Family Welfare, Government of India, and the Dental Council of India, is a step in this direction. The State Dental Councils were requested to utilize the system developed by IDA with any modifications that may be warranted by the State Dental Councils so that a uniform pattern of registration would be in place to facilitate better deployment of dental professionals in the country. These and other related information can be accessed by visiting the website.
I wish you all a rewarding experience in exploring the website.
Dr. Puneet Girdhar
President
Indian Dental Association